Rethinking Our Carbon Future
Bioenergy, Biomass + Renewable Energy, Forest Products
The Future of Fuel | Biomass
an Enviva case study
Climate change is the greatest challenge of our time. Enviva was founded to be part of the solution—to improve the environmental impact of energy generation by helping to replace fossil fuels with sustainable wood bioenergy. Today, Enviva is the world's largest producer of sustainable wood pellets, which provide a low-carbon alternative to fossil fuels. Wood-based bioenergy is part of an all-in renewables strategy to reduce carbon emissions and limit dependence on fossil fuels.
In addition to wind and solar, bioenergy is another tool in our renewable energy portfolio that both replaces fossil fuels and, unlike other sources, also help keep forests as forests. Unlike coal or natural gas, wood is a low-carbon fuel. The carbon released when trees are cut down and burned is taken up again as new trees grow in their place, limiting its impact on climate. Forest management practices are crucial to ensuring that bioenergy is sustainable and renewable.
The world's leading authority on climate science, the Intergovernmental Panel on Climate Change, explicitly recognizes bioenergy as a renewable energy source that is critical to our low-carbon future. The IPCC also concludes that sustainable forest management is critical to prevent forest conversion to non-forest uses.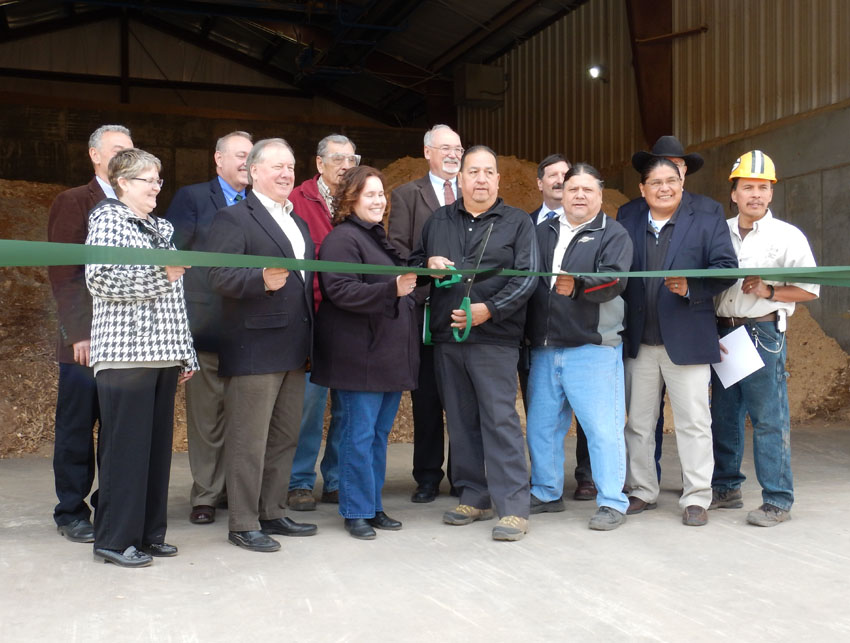 Rethinking Our Carbon Future
Biomass + Renewable Energy, Forest Management, Innovation, Products
Biomass Through Generations
In 2016, Menominee Tribal Enterprises, the business arm of the Menominee Indian Tribe of Wisconsin, completed a biomass-fueled district combined heat and power (CHP) project in an attempt to create energy independence, and reduce carbon footprint and air emissions.
Read this next