Tyrone Williams
Fourtee Acres Farm
As a 3rd generation North Carolina landowner, Tyrone Williams opens up about the importance of keeping forests as forests and passing on his responsibility to future generations.Tyrone's story connects the dots between forests, sustainable management, and the harmonious economic and environmental benefits that come with being a responsible steward of the land.
The Williams' family story starts in 1916 when his grandfather purchased 38 acres of land for $864. As Tyrone describes, "This was a great feat for any man at the time, but particularly so for an African American."
Initially, the focus was on clearing the land for agriculture - as the old saying goes, "Money doesn't grow on trees".
Today, the story is a little different. Organizations like the Sustainable Forestry & African American Land Retention Project (SFLR) are working with small landowners - like Tyrone - to introduce them to sustainable forestry as a tool to increase family income and land value, with a broader goal of providing future generations with a better quality of life through forestland ownership and retention.
" If I was able to leave a managed stand of timber for my three sons, then they would be able to have a better quality of life. "
Tyrone Williams
Zooming out, Katie Fernholz - the CEO of Dovetail Partners, an environmental non-profit - puts Tyrone's story in the larger context of the role sustainable forests play in helping to address the challenges that come with a changing climate.
Katie explores how the vast majority of forestland in the United States is privately owned and how, as a result of this dynamic, the majority of timber harvests come from privately owned forests like those owned by the Williams family.
Katie takes us one step further, and outlines how strong markets and demand for forest products are powerful incentives for landowners to replant trees and regrow forests, and a critical component of keeping forests as forests for the long-term.
Watch the full video below and find resources to share the story.
Sorry, no results matched your search terms.
Please try a different query.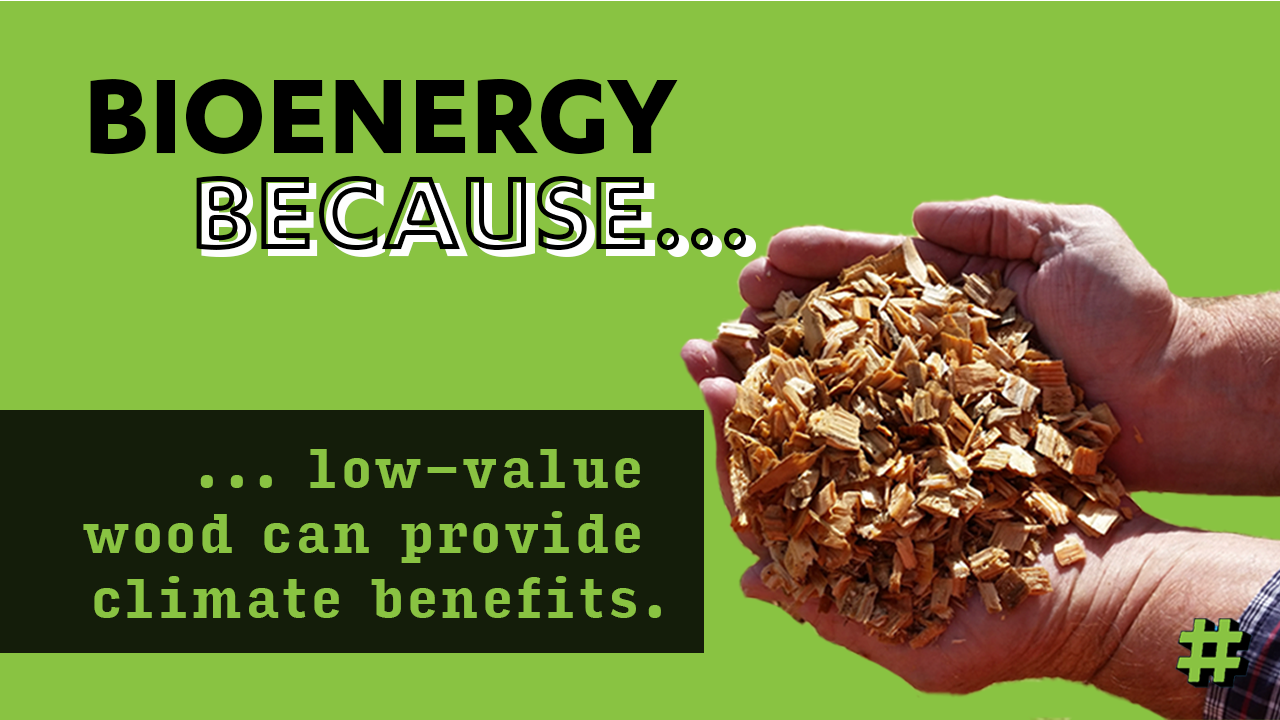 18
Bioenergy Because…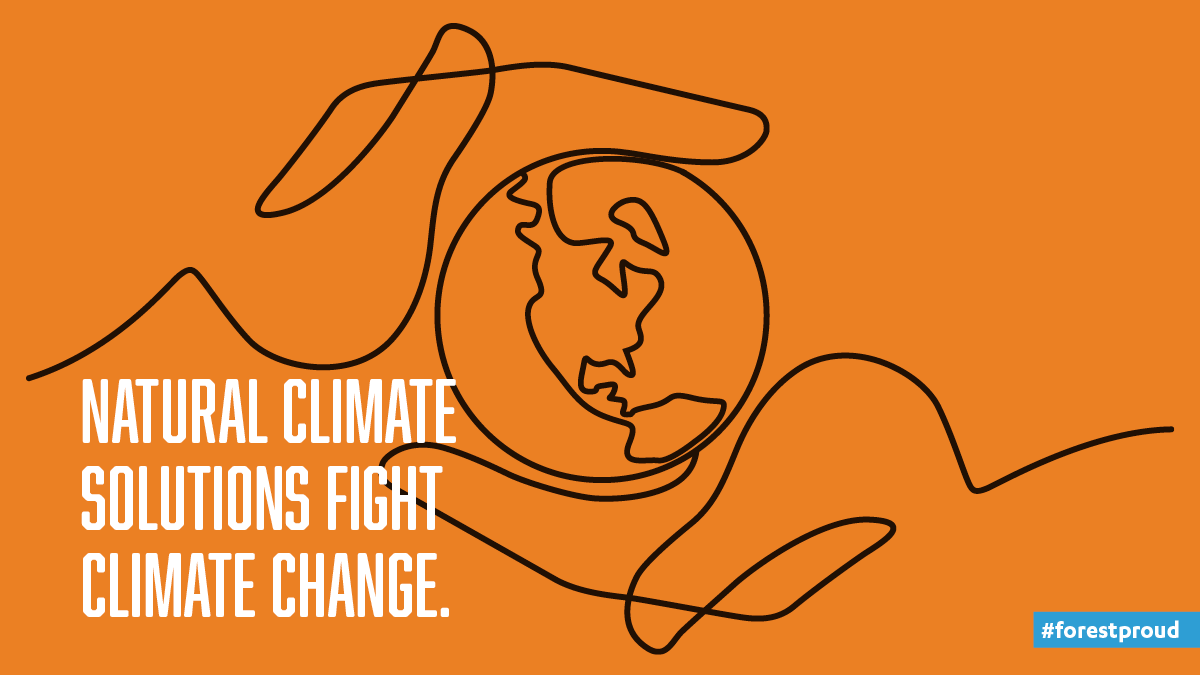 2
Natural Climate Solutions Fight Climate Change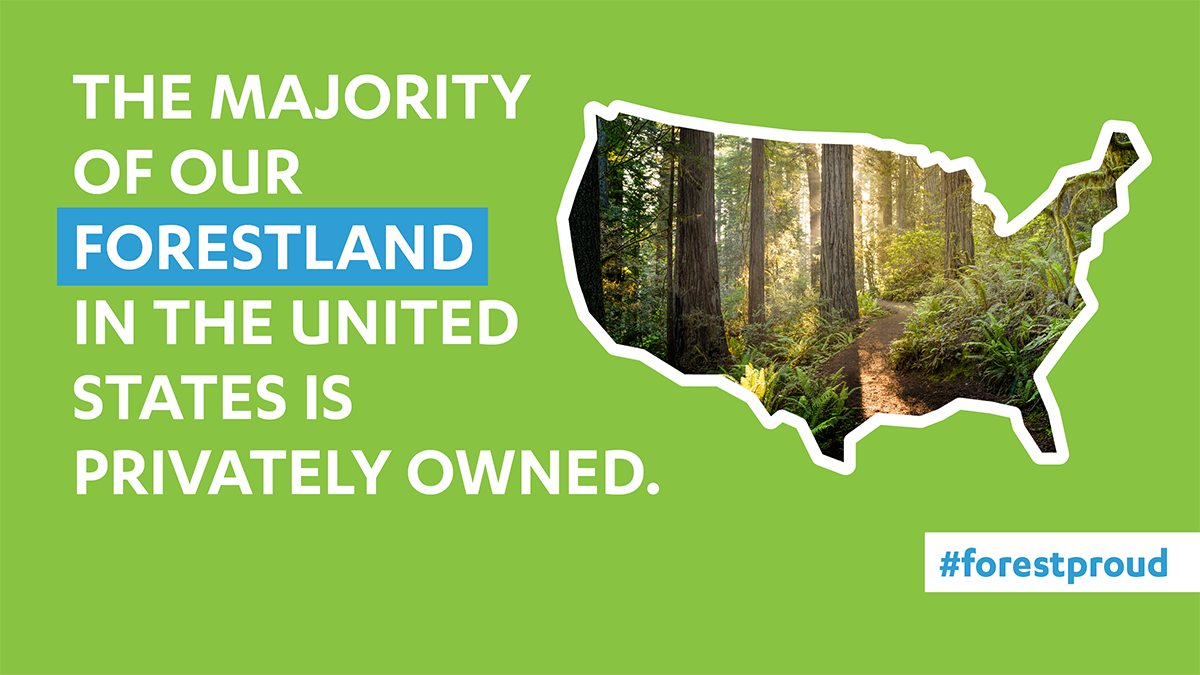 2
Privately Owned Forests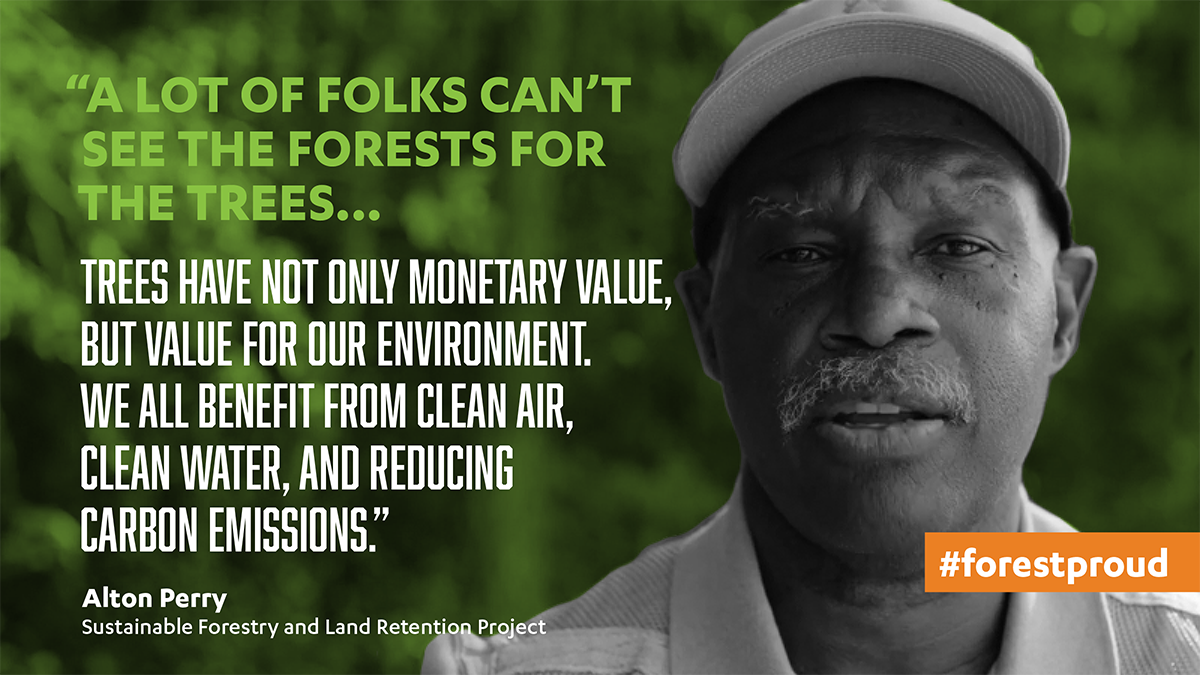 2
Quote | Alton Perry – Film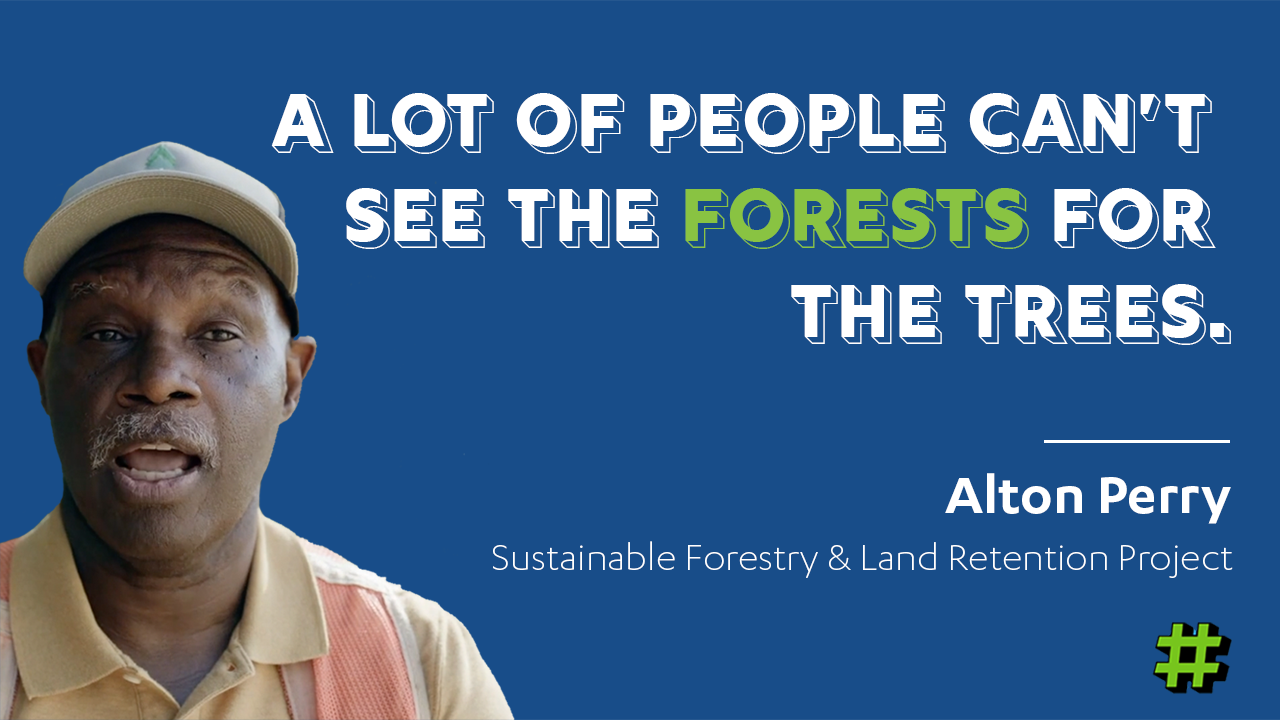 2
Quote | Alton Perry – Film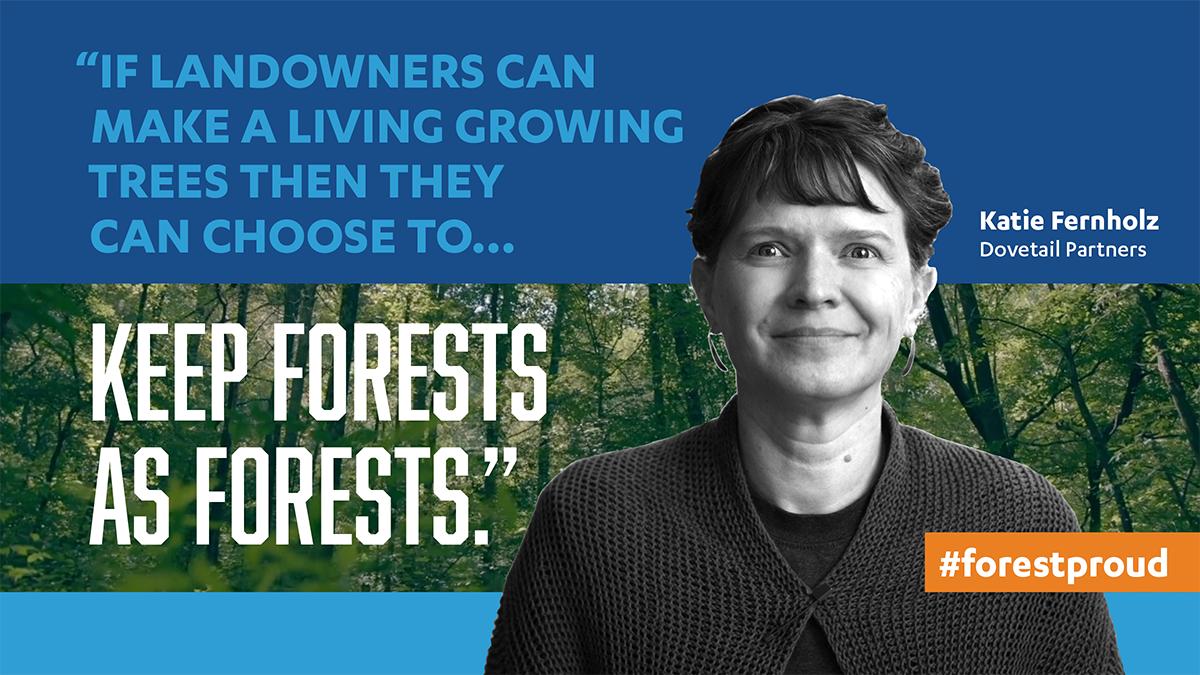 2
Quote | Katie Fernholz – Film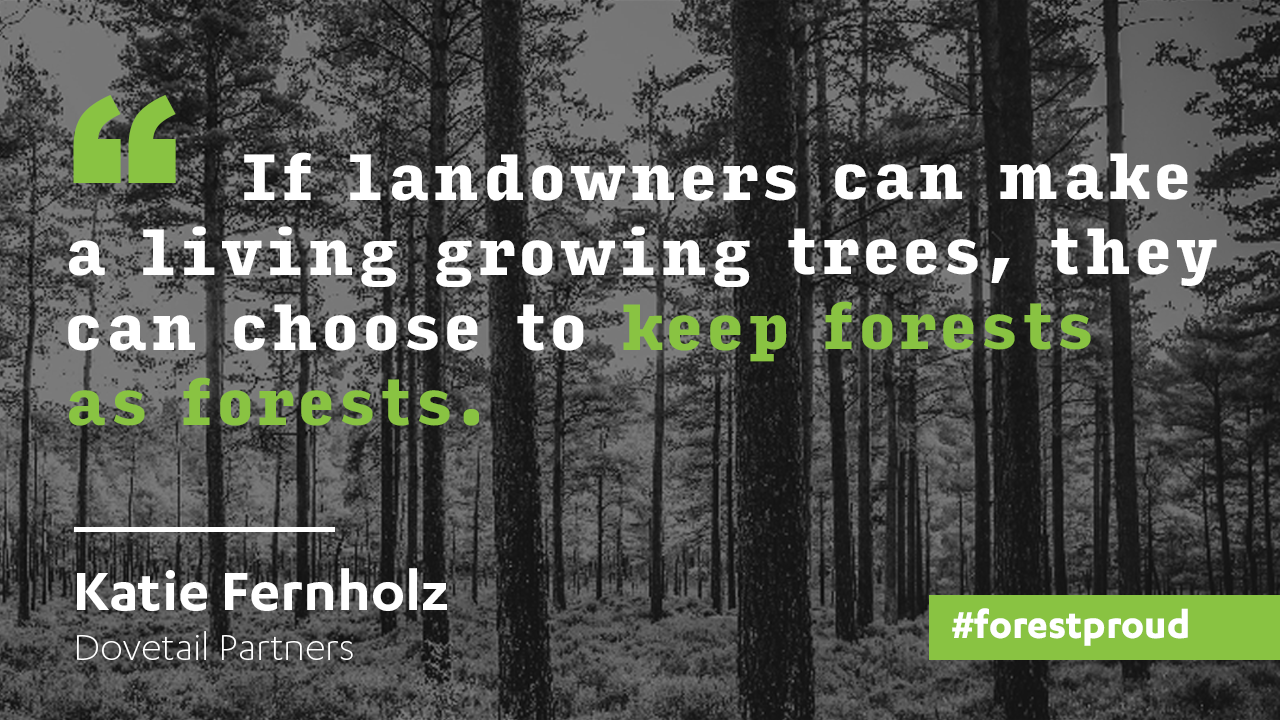 2
Quote | Katie Fernholz – Film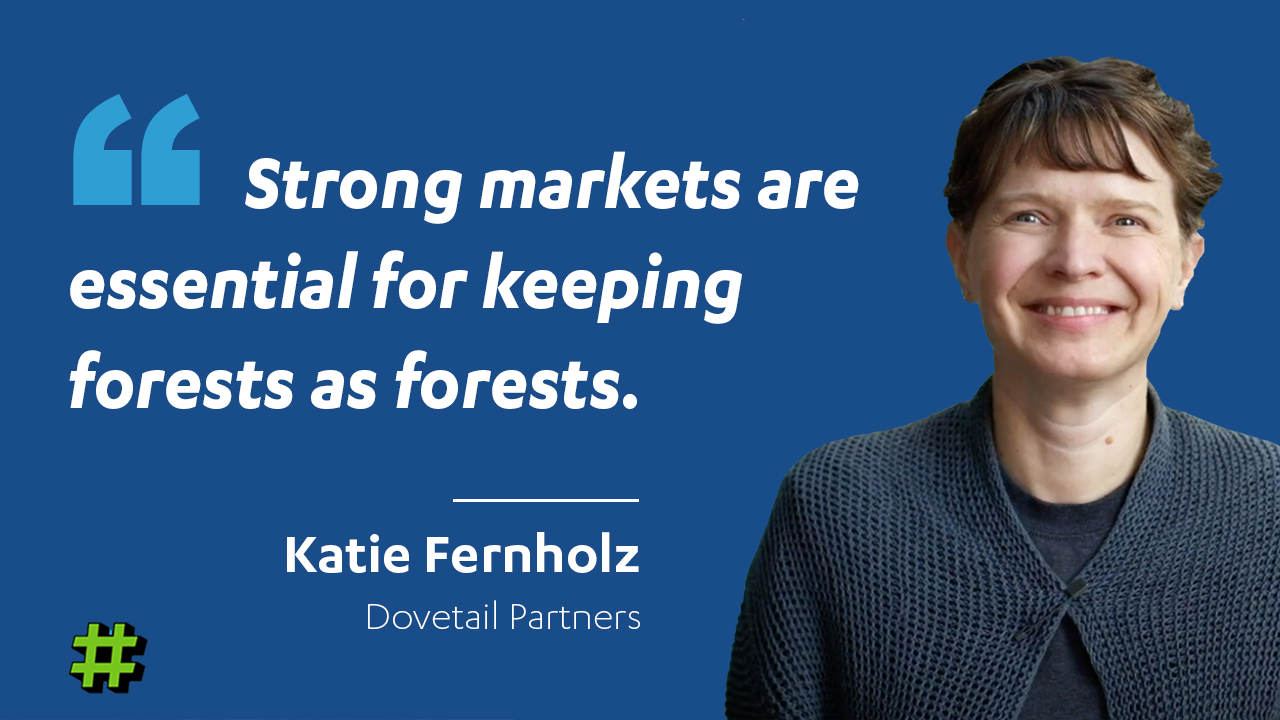 2
Quote | Katie Fernholz – Film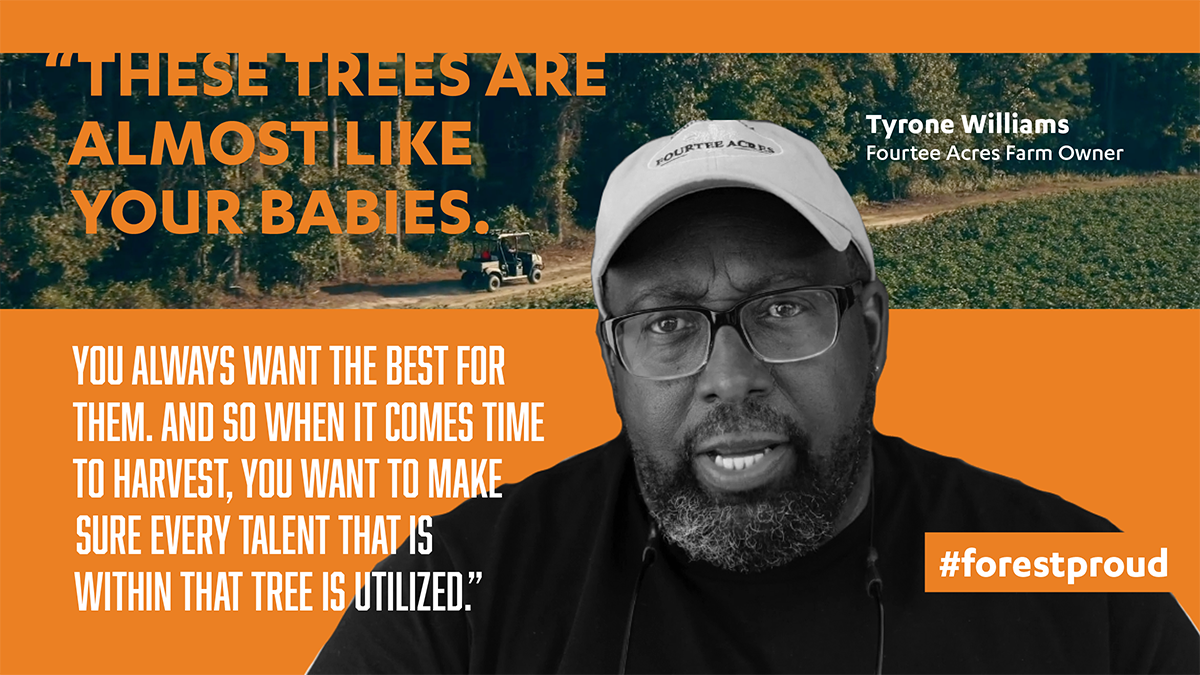 2
Quote | Tyrone Williams – Film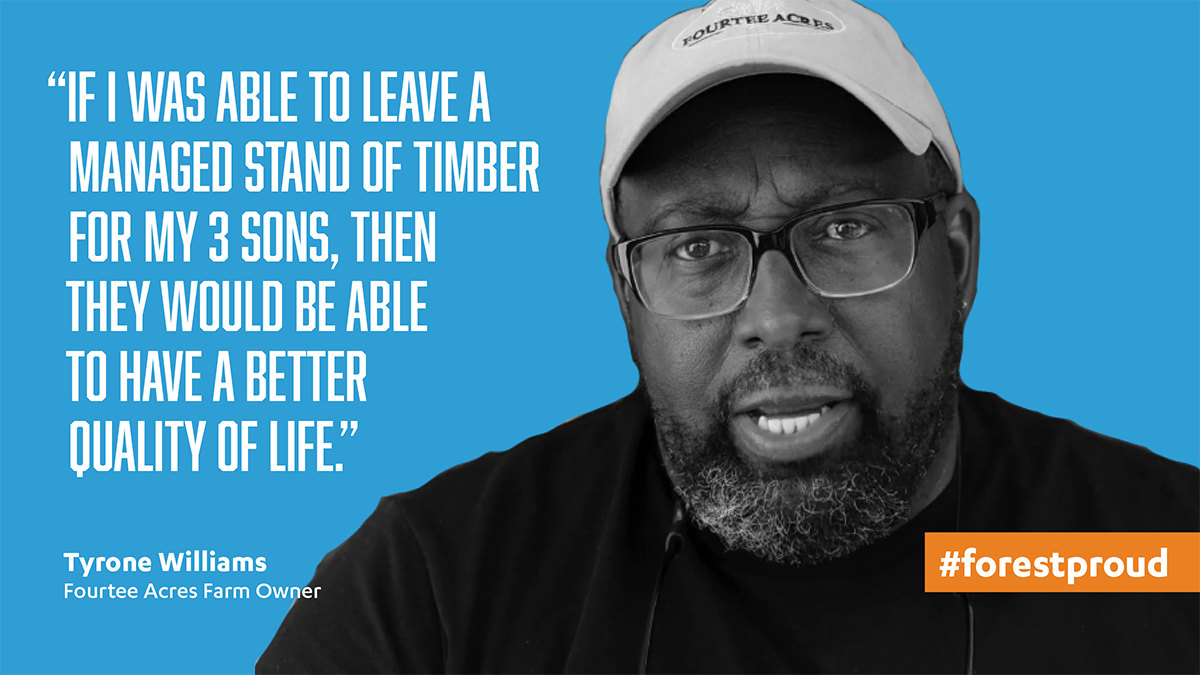 2
Quote | Tyrone Williams – Film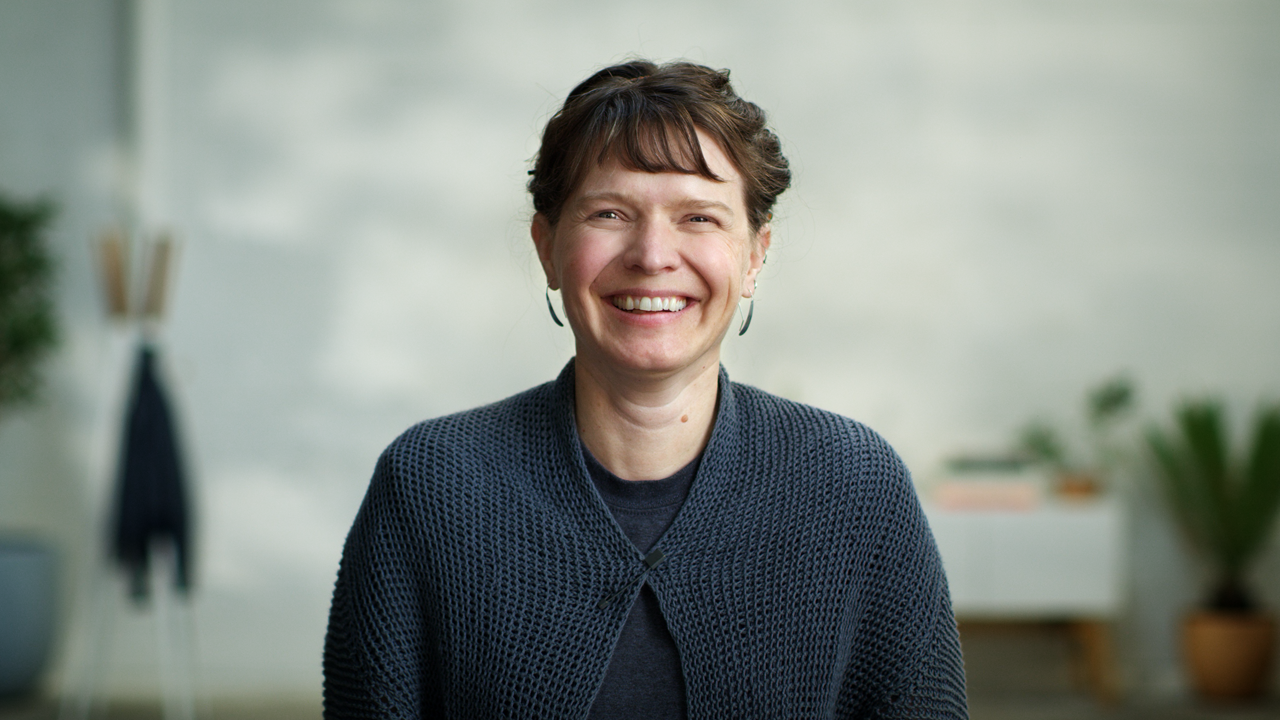 3
Trailer | Katie Fernholz – (30 Seconds)
Trailer | Katie Fernholz – (30 Seconds)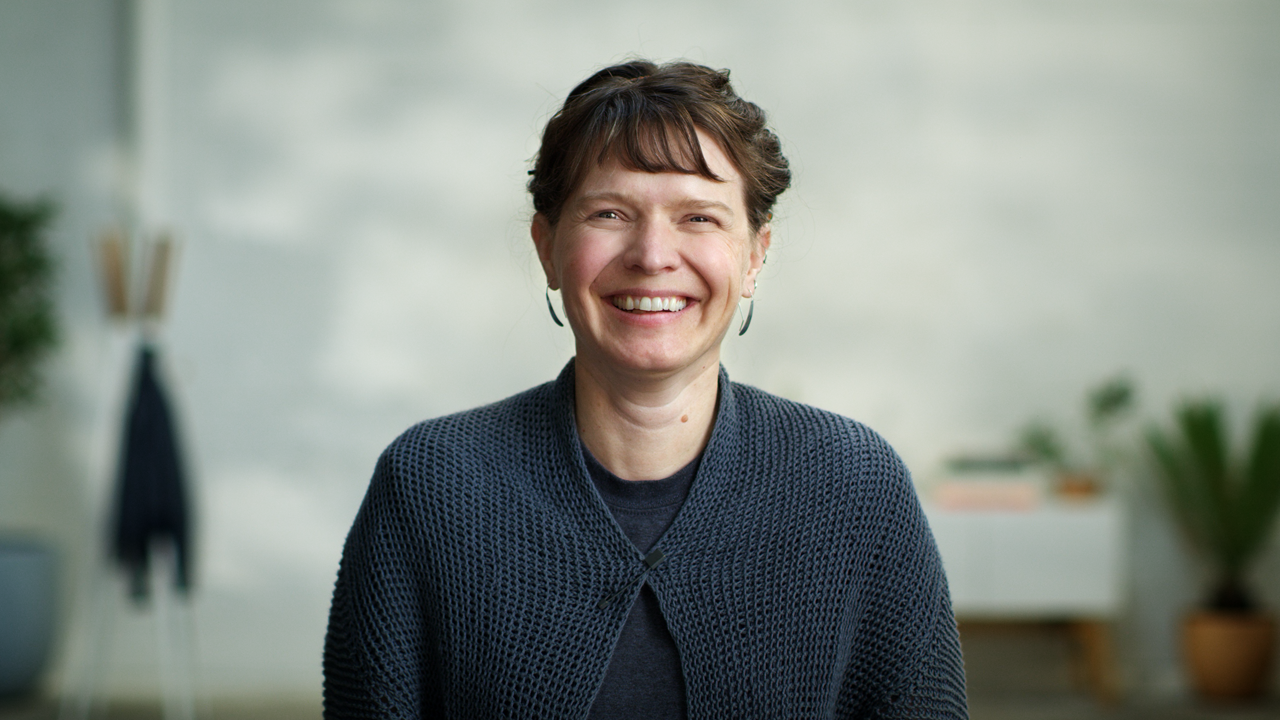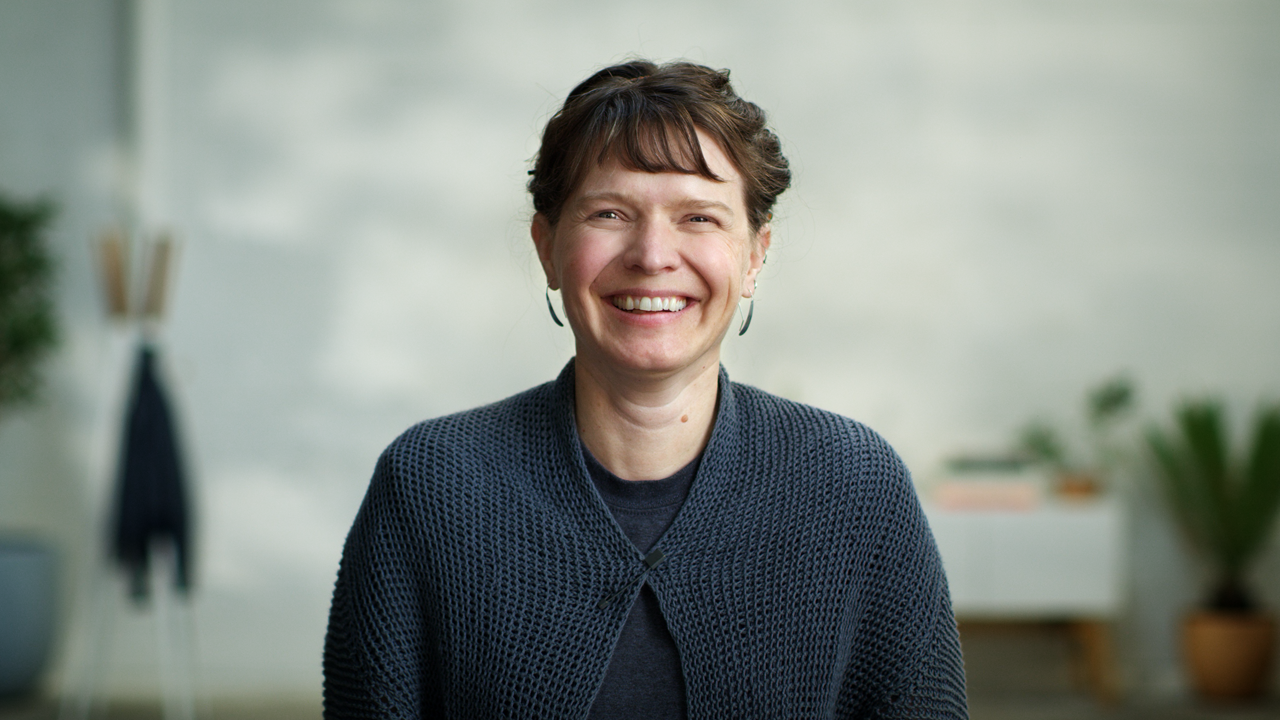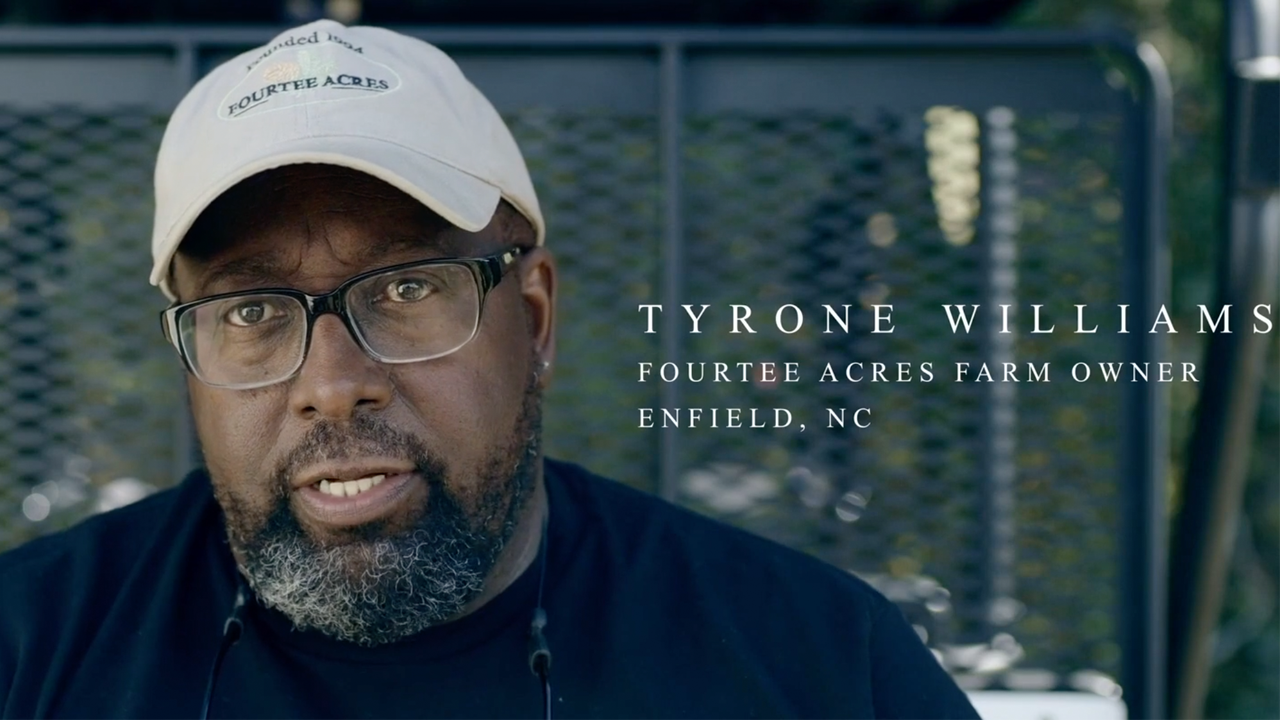 3
Trailer | Tyrone Williams – (30 Seconds)
Trailer | Tyrone Williams – (30 Seconds)
View Toolbar By: