Wildfire
Carbon + Climate Change, Fire, Forest Management
Fire + Our Forests | Restoring Balance
Megafires are devastating our forests and our communities. Find out what you can do to help stop them. We all have a part to play.
For a look at what it takes to put it all on the line to protect our forests and keep our communities safe, hear from Naomi Mills, a smokejumper with the USDA Forest Service.
The "Firewise Communities" effort, Ready, Set, Go and our podcast guests from Chelan County Fire District offer some great community protocols regarding fire safety and keeping yourself safe. For more wildfire facts, check out our Wildfire | Fast Facts.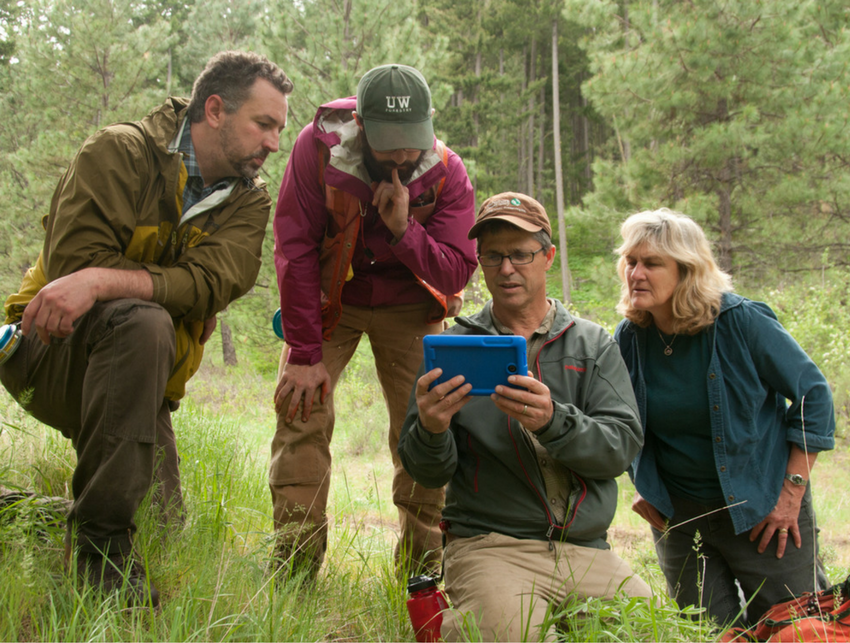 Reconnecting People and Forests
Biomass + Renewable Energy, Forest Management, Innovation
Technology To The Rescue
People are bad at random – we even have a tendency to find patterns where no intentional pattern exists. So, when forest managers are working to recreate the complex, seemingly random patterns found in nature, how do they do it?
Read this next