Reconnecting People and Forests
Carbon + Climate Change, Conservation, Forest Benefits, Forest Management, Forest Products, Products
Reimagine. Rethink. Reconnect.
Rising to the Challenge.
"Every generation has a big question that they have to answer. I think, fundamentally, our generation has to answer 'what is our carbon future going to look like?'"
#forestproud is a diverse community united by a shared ethic of forest stewardship. Together, we are committed to solving key societal challenges by making choices that keep forest as forests.
With a rapidly urbanizing population comes a new set of challenges for society. Challenges that include: an increase in pollution and waste; increasing demands on aging infrastructure; growing demand for affordable (vertical) housing; and a pressing need to reduce our dependence on fossil fuels and non-renewable materials. We can seize the initiative and work together as a community of innovators, problem-solvers, and responsible stewards, providing scalable solutions to some of today's most pressing urban challenges through forests.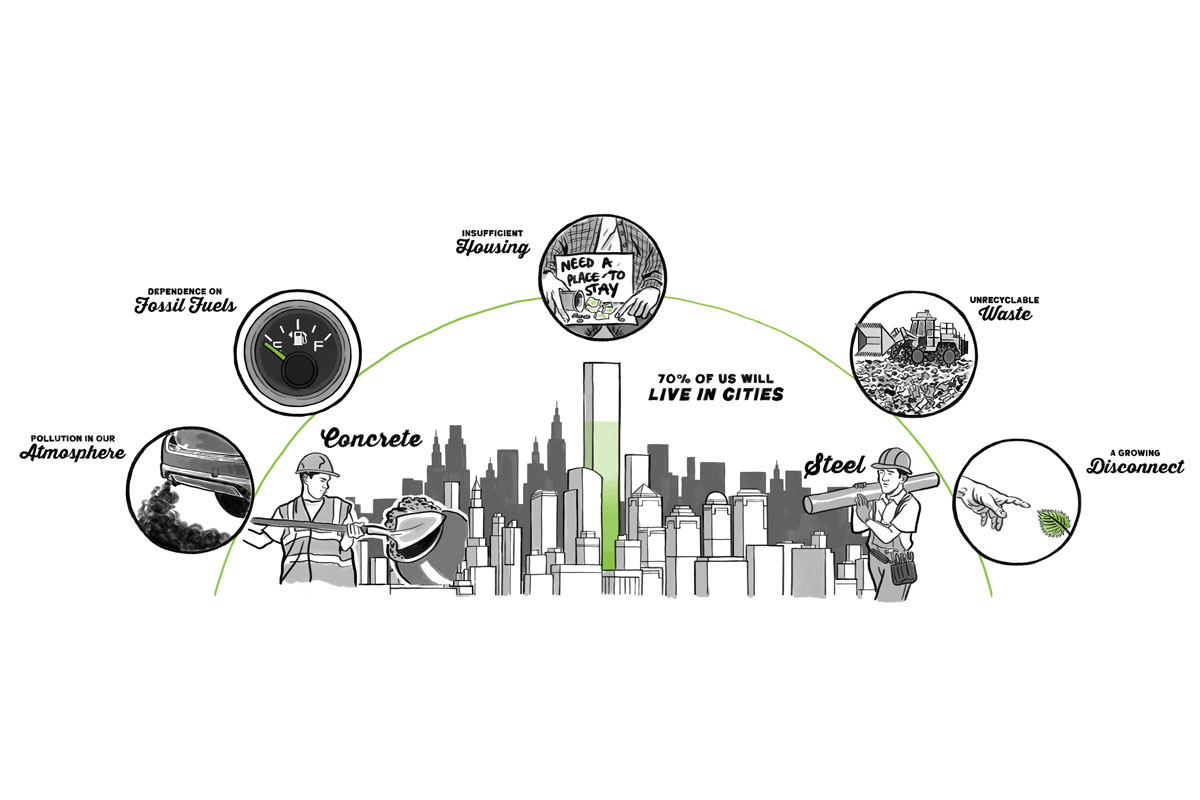 Reimagining Our Cities
Biomass + Renewable Energy, Carbon + Climate Change, Careers, Cities, Forest Management, Innovation, Mass Timber, People, Products, Urban Forests
FORESTS: Reimagining Our Cities
For the first time in history, more than 50 percent of the world's population lives in a city.
Watch this next