Community
Urban Forests
Healthy Trees, Healthy Lives
Take care of the forest, and it will take care of you.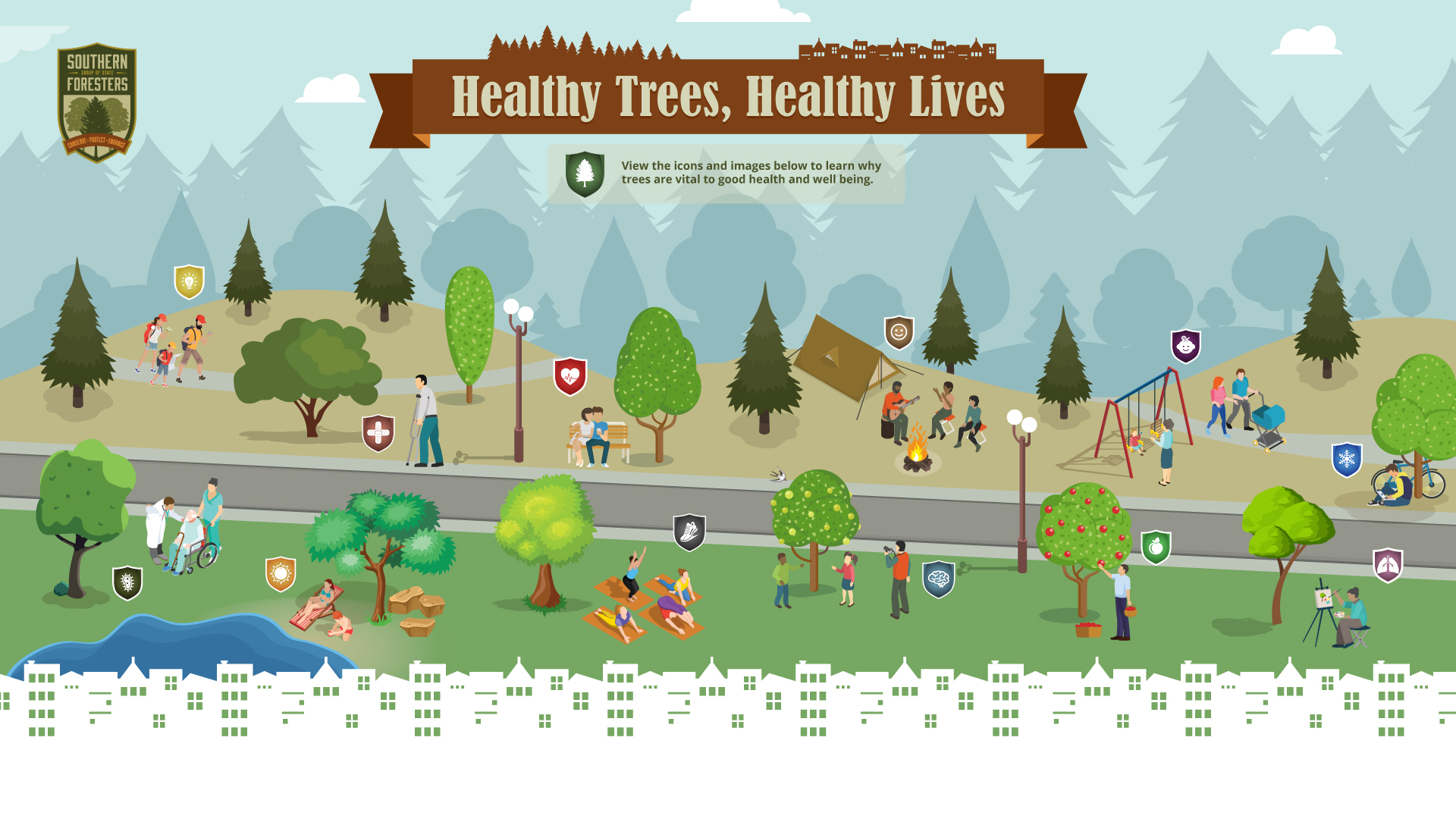 Healthy trees = healthy lives.
Every generation has a big question that they have to answer. Fundamentally, our generation has to answer 'what is our carbon future going to look like?'" This is especially true for cities. Long known as concrete jungles, it's on us to fundamentally reimagine our cities, growing them into climate solutions, not part of the problem. While there is no single silver bullet for solving climate change, urban forests offer powerful carbon benefits and climate solutions.
Urban forests put trees to work for our cities, filtering air and water, storing carbon, supporting a circular urban wood economy, connecting people with outdoor spaces, sheltering wildlife and humans alike, lowering urban temperatures, and driving climate resilience.
In addition to helping keep our planet healthy, urban trees have a huge positive impact on human health.
Click on over to the Southern Group of State Foresters' Healthy Trees, Healthy Lives website for an interactive experience - click on each of the icons to explore how urban forests can improve our physical and mental health and promote healing. This research is increasing our collective understanding of how our health can be connected to the trees in our communities.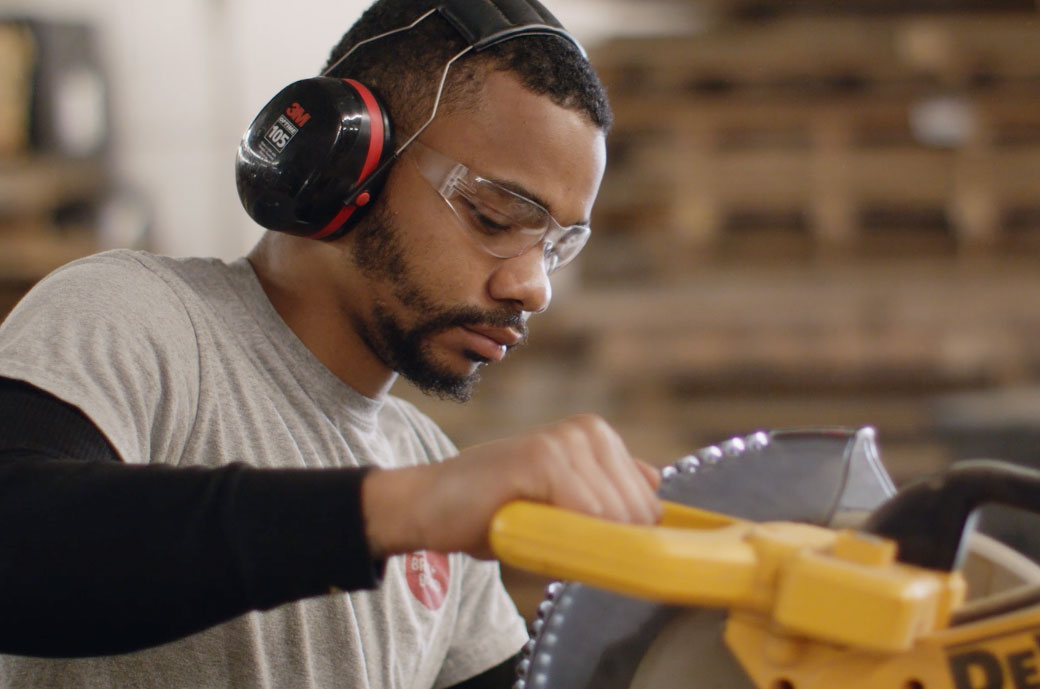 Reimagining Our Cities
Urban Forests
RECLAIMED | The Urban Wood Project
The Urban Wood Project began as a quest to reclaim wood from abandoned city homes. It very quickly became about so much more.
Watch this next