"protect" ≠ "don't touch".
I love forests. As a child growing up in an isolated, northern mining town, I spent a lot of time in the woods. Berry picking, ski-dooing, fishing, mosquito-swatting: it was home. Ironically, I had no concept of what forest management was, and my initial perceptions were formed entirely by media. Popular media taught me that cutting trees was bad and forests should be protected. A tree-hugger was born.
Luckily, life led me to people who encouraged me to ask questions and to not always believe what you read or hear. I still believe that forests should be protected, and I am definitely still a tree-hugger.  The difference is, I no longer equate "protect" with "don't touch".
The forest sector is a great career choice. I feel very fortunate to have spent 15 years in forestry—every day is different, the people are amazing and I get paid to be outside. What's not to love?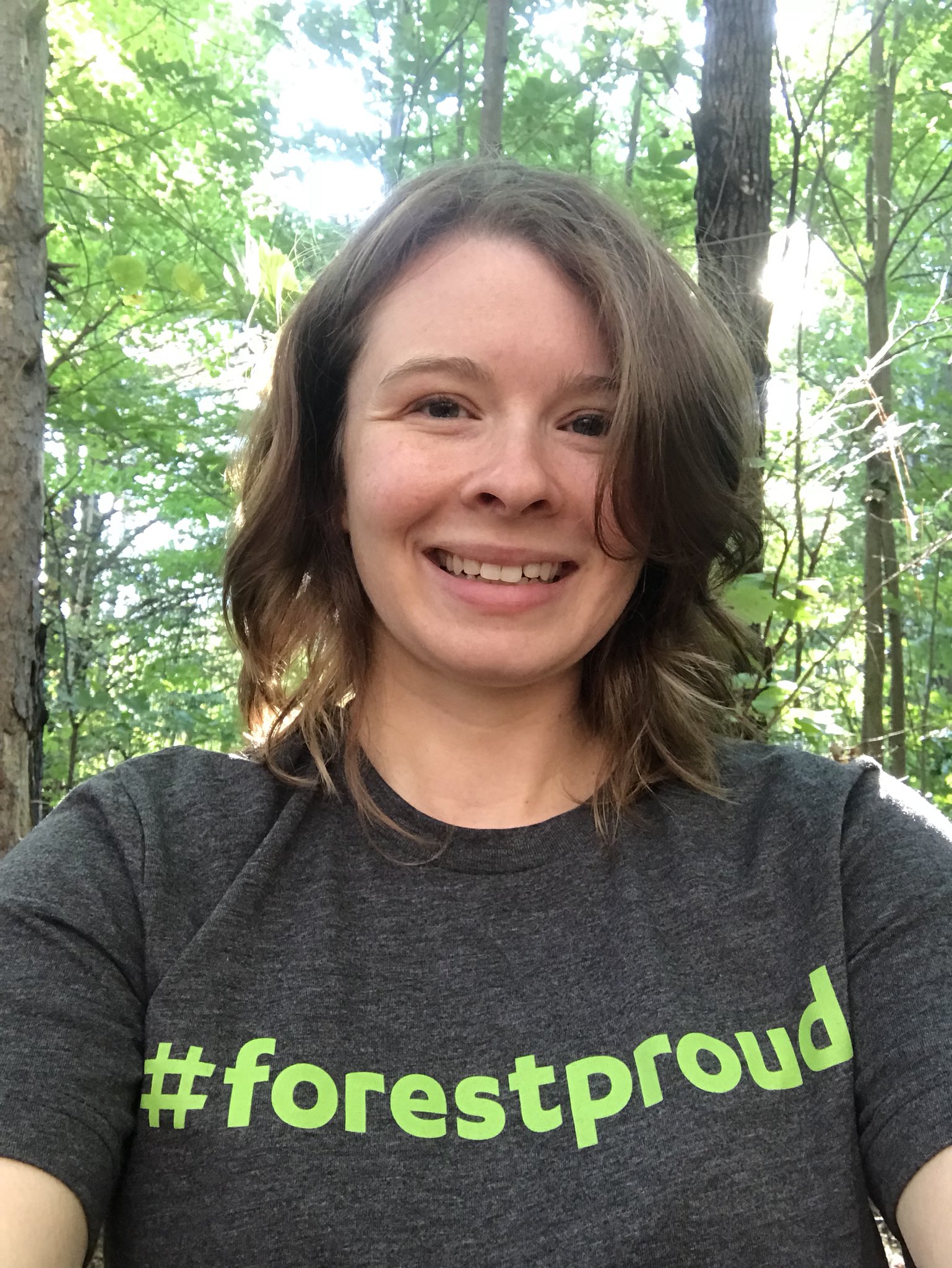 Become An Ambassador
Ready to level up as a forest friend and help highlight forests as a climate solution? Become a #forestproud Ambassador today!
Learn more