Climate Tech
Reimagining Our Cities
Rethinking Our Carbon Future
Carbon + Climate Change, Forest Management, Forest Products, Mass Timber
Mass Timber + Affordable Housing
HEARTWOOD | A mass timber project feature
We recently explored the value of mass timber as a building solution with Jason McLin, director of real estate development finance for Community Roots Housing. The Heartwood project will bring workforce housing to central Seattle, filling a critical need for middle-income housing in the city. Equally critically, this project makes use of an innovative, eco-friendly building material (cross laminated timber or CLT), which lowers the overall carbon footprint of the structure. When completed, Heartwood is anticipated to be one of Washington's tallest CLT buildings.
This is an exciting project with huge sustainability + climate implications.
By 2050, over 70% of us will live in cities. As our cities grow, so do our challenges: dependence on fossil fuels, non-recyclable waste, insufficient housing, and a growing disconnect with nature. Generating affordable housing is undoubtedly one of the construction sector's greatest challenges. We need fresh solutions that are scalable, durable, energy-efficient, and promote well-being.
Fortunately, we have the power to reimagine our cities one building at a time.
Mass Timber is an essential product in our forest climate-solution toolbox that is helping us build better buildings, faster, and more sustainably. Mass timber - combined with light-frame construction - can deliver on value, longevity, speed of construction and flexibility. Mass timber helps us build faster and more efficiently, keeps carbon locked away, and allows us to provide homes that are good for people and planet.
Cities have long been labs for this type of innovation. So, even as our urban challenges continue to mount and grow in complexity, we are entering one of the most compelling opportunities in a generation to reimagine the way society lives, works, and plays. In transitioning our built environment from one that emits carbon to one that stores it, we are answering the needs of society for housing and infrastructure, while also answering the needs of our planet to do it more sustainably.
It is no wonder organizations like Community Roots Housing (CRH) - an affordable housing non-profit, based in Seattle, WA - are looking to Mass Timber as an economic, social, and environmental solution.
The ability for a building to act as a climate solution is incredibly valuable. Mass timber locks in and stores carbon in a way traditional building materials don't. As a society,  we are increasingly focused on the carbon and sustainability story associated with the buildings we build. With the building industry currently responsible for an estimated 20% of global emissions, mass timber is a climate game changer.
The Mass Timber Effect estimates that if we were to double the number of mass timber buildings built every year, the building industry could store more carbon than it emits by 2034.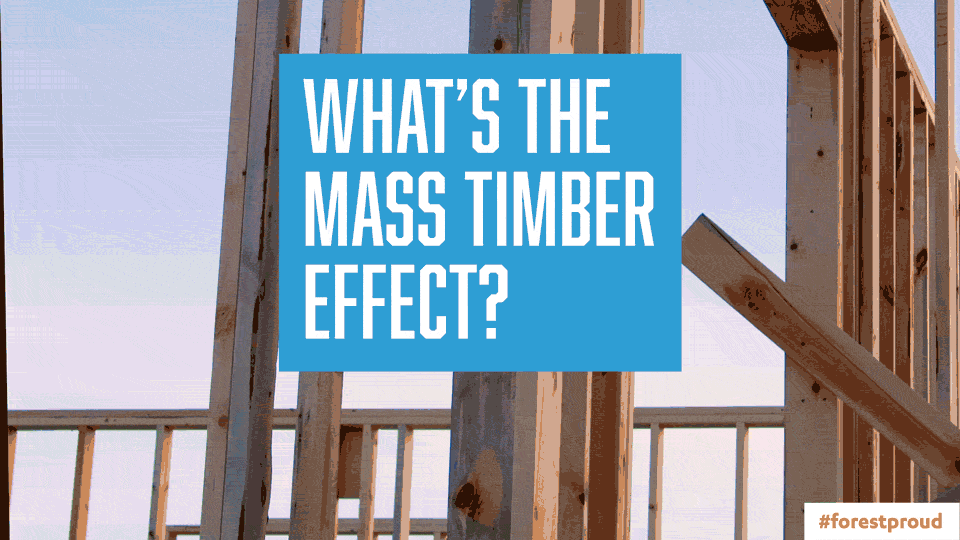 Partners on this film + project include Community Roots Housing, American Wood Council, TimberLab, Swinerton, and atelierjones llc. Materials sourced in part from Kalesnikoff + Freres. This project also received a $250,000 Wood Innovation Grant from the U.S. Forest Service to validate the feasibility of Type IV-C multifamily housing.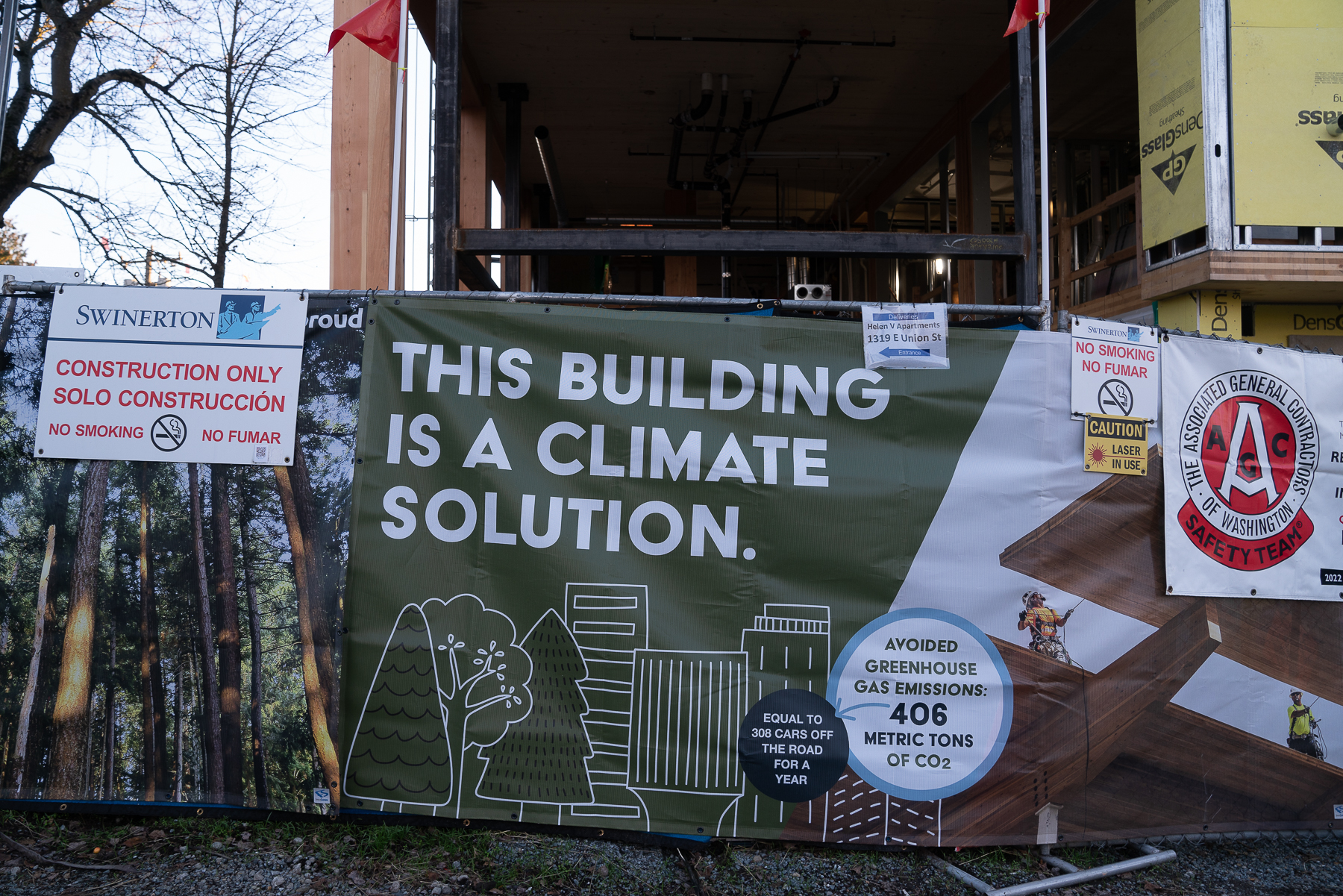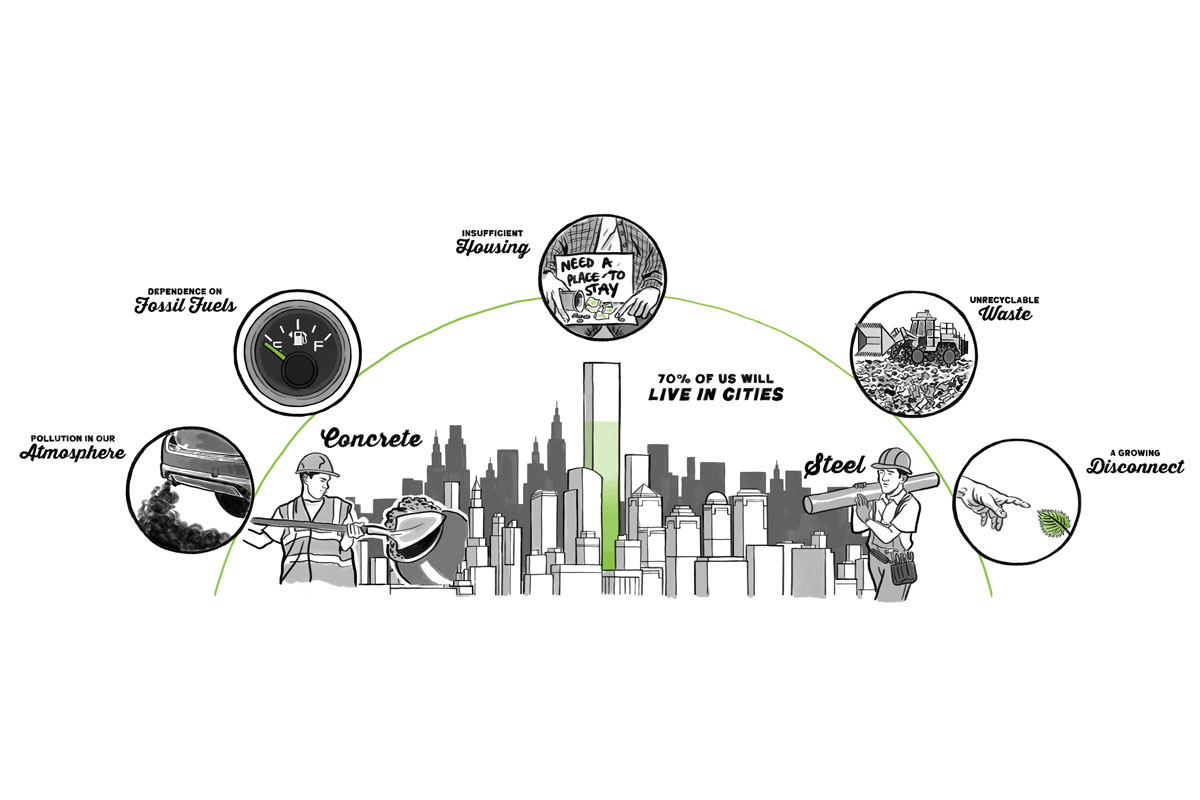 Reimagining Our Cities
Biomass + Renewable Energy, Carbon + Climate Change, Careers, Cities, Forest Management, Innovation, Mass Timber, People, Products, Urban Forests
FORESTS: Reimagining Our Cities
For the first time in history, more than 50 percent of the world's population lives in a city.
Watch this next