Reimagining Our Cities
Carbon, Careers, Cities, Forest Management, Innovation, Mass Timber, People, Products
A Wooden Skyscraper?
"Wood is the material that I love most, and I'm going to tell you a story about wood." Learn why architect Michael Green thinks we should build wooden skyscrapers in this Ted Talks video.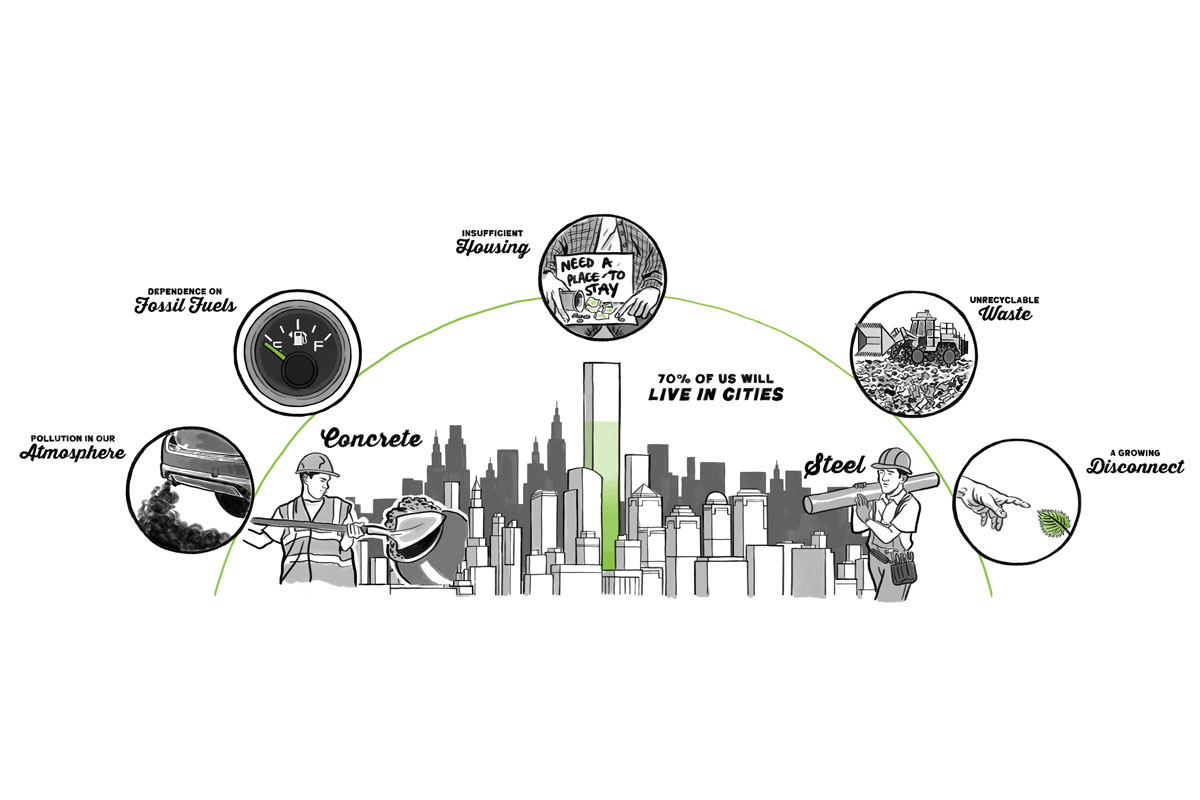 Reimagining Our Cities
Biomass, Carbon, Careers, Cities, Energy, Forest Management, Innovation, Mass Timber, People, Products, Urban Forests
FORESTS: Reimagining Our Cities
For the first time in history, more than 50 percent of the world's population lives in a city.
Watch this next